KASHIF A. AHMED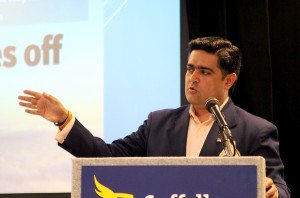 Kashif A. Ahmed, MBA, MSF, CFP® CERTIFIED FINANCIAL PLANNER™, is the founder and President of American Private Wealth®. Although he was born in Pakistan, he spent his formative years in the multi-cultural environment of Kuwait before escaping the brutal Iraqi occupation. He can be regarded as truly a citizen of the world, having traveled to dozens of countries in his life. A highly sophisticated individual, "Kash" also comes from a robust background in business and finance.
His career has spanned over two decades and has taken him global, consulting with top multinational corporations like Royal Dutch Shell Corporation, Chase Manhattan Bank, Citibank Global Relationship Banking, Fleet Bank, John Hancock Life Insurance Company, Iron Mountain, as well as organizations like The World Bank and the Government of Uzbekistan. Standing out among his many achievements is the pioneering of the design and development of a fully automated, web-based, multi-currency supply chain risk management system
Prior to founding American Private Wealth®, Kash enjoyed a very successful career as a Financial Advisor affiliated with a Wall Street-based financial services firm. He was a member of the elite Million Dollar Club*. His greatest recognition remains the gratitude of the families and businesses he has helped by presiding over their financial affairs with honesty and integrity. It is because of this that Kash has garnered not only life-long clients, but life-long relationships with others.
When his schedule permits, Kash teaches as a Professor of Finance and Investments at the graduate level both in the United States and overseas. He has "given back knowledge" as a professor since 1999. Volunteer work with various non-profits in the United States and abroad has also always been a big part of Kash's life, and he continues to contribute to several community-based initiatives in his spare time.
Kashif is married; his wife is a renowned Senior Economist and together they have four beautiful daughters. In his free time Kash enjoys cooking and entertaining his family and friends, along with watching movies and maintaining his cars. *Determined by First Investors' internal points system, based on production. Inducted in 2005.
KARLIE ROBBINS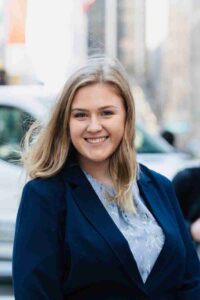 Karlie@AmericanPrivateWealth.com

Karlie is a Wealth Manager at American Private Wealth. She studied Wealth Management at Suffolk University. At American Private Wealth, she applies her knowledge gained from her education to help create comprehensive financial plans for her clients.
If you wish to continue this conversation with Karlie, you can reach her at the above email.
NAJWA BAQDOUNES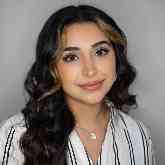 Najwa@AmericanPrivateWealth.com 
Najwa is a Wealth Manager at American Private Wealth. She is an alumna of the University of Oklahoma. A charismatic first generation Mexican / Syrian, she grew up in the great state of Texas. Outside of her financial planning career, she has experience in, and passion for health care issues and environmental conservation, where she enjoys delegating time and traveling to help non-profit organizations. Najwa emphasizes the value in health, financial security, and planning for the future not only in her personal life, but also with her clients here at American Private Wealth.
If you wish to continue this conversation with Najwa, you can reach her at the email listed above.
AMANDA BOYD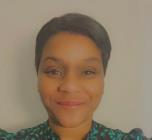 [email protected] 877 909 6560
Amanda has over 13 years of financial industry experience. She started as a bank teller and moved up to Administrative support roles with various companies including LPL. As of 2022 she has been with LPL for almost a year now in the Admin Solutions department. She has extensive experience in client relations and customer service, and enjoys working with clients to meet their financial needs.
Amanda is originally from Meridian, MS and has the accent to prove it! She has resided in Florida for 8 years now and calls it the great Florida tour having lived from the top, the bottom and the middle of the state, lol. She is a graduate of The University of Phoenix online with a degree in Business Administration. Amanda is married to her wonderful husband Cory, and they have an amazing daughter, Denise. In her free time, I she loves to travel, and kayaks weekly, "it is therapy for me". Amanda loves to work out, hitting the gym at least 5 days a week. She states "I understand the importance of taking care of myself. And I love music…you will always catch me singing something. And my motto in life is "Make room for people who want to love you.".
AGNES TAYLOR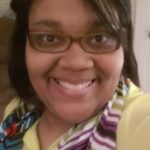 Agnes@AmericanPrivateWealth.com 877 909 6560
Agnes has over 5 years of financial experience starting as bank teller and eventually moving into investment operations at LPL. Agnes has been at LPL over 3 years in various service centers. She has been in customer service for over 10 years and thrives on leaving clients with a positive attitude while solving their issues or concerns.
 Agnes is a native of Columbia, SC. She went to college at Winthrop University in Rock Hill, SC. There, she received a Bachelor's in Mathematics while minoring in Business Administration. Outside of work, Agnes is a Big Sister in the Big Brothers Big Sisters program. She also enjoys reading, going to a Charlotte Hornets game and playing with her dog, Russ. Her motto in life is "you miss 100% of the shots you don't take."
LESSA TAM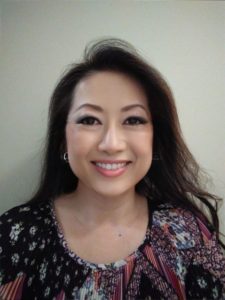 Lessa.Tam@lpl.com   877 909 6560
Lessa brings with her nearly two decades of client and account servicing experience within the industries of marketing design, engineering, and law firm offices. She has previously worked with other financial firms starting in 2015, in supporting multiple-advisor teams and other staff in all manners of new business accounts and client service requests in wealth management.
Lessa is a native of Charlotte, NC, and continues playing chauffeur to her two active young boys. She enjoys cooking, tai-chi, and binge-watching her favorite TV shows when time allows."
Check the background of investment professionals associated with this site on FINRA's BrokerCheck.