Advisory

Council

The Firm's Advisory Council serves as an internal think tank to help develop and refine ideas and initiatives for the strategic direction of the Firm. The Council also serves as a focus group helping to deliberate on how the firm serves its clientele, on what is working and what is not. The rotating members of the Council comprise clients of the Firm, as well as, accomplished leaders from the global corporate community. We are thankful to all of the members, who take time out of their busy lives to convene twice a year and help make American Private Wealth a preeminent wealth management firm.
Mr. Joseph Falaco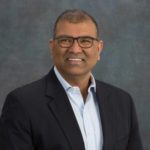 Mr. Falcao is an accomplished Executive / CFO with a proven track record of implementing change and driving superior business performance. He mastered executive and finance skills with Fortune 500, middle market, and start-up companies across several industries and business models (B2B, B2C, B2B2C), including a medical device company and consumer brand company.  He is skilled in fostering and building complex relationships (Corporate, Investors, Customer, International Partners). Mr. Falcao is also a member of the executive team that spun-off Dunkin Brands from Allied Domecq to the consortium of Private Equity Firms (Bain, Carlyle, and TH Lee). Additionally, Mr. Falcao had ex-pat roles in Brazil, Belgium, and Malaysia, as well as conducting business in the UK, Japan, China, The Netherlands, and Spain. His CFO capabilities were further solidified through managing director assignments for APAC Business and Inside Sales Team.  Mr. Falcao is a member of several non-profit boards and enjoys mentoring start-up companies. He resides with his wife, Cheryl, and 5 kids in the Boston suburbs.
Ms. Cynthia Smith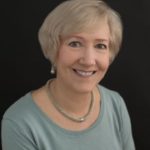 Cynthia Smith currently is Senior Community Liaison for Element Care, a non-profit based out of Lynn, MA, that provides the PACE program (Program of All-Inclusive Care for the Elderly) throughout the North Shore and Merrimac Valley.  She has worked there since 2013.
Cynthia began her career as newspaper reporter, writing news and feature stories, and went on to spend the next 20 years in healthcare sales, marketing and business ownership.  Her background also includes owning and operating a massage therapy practice, a health food store, and practicing as a personal and business coach.
Cynthia has a BA degree from Juniata College in Pennsylvania, and a M.Ed. in Counseling Psychology from Cambridge College. She is a Certified Senior Advisor, and a graduate of Coach University's Coach Training Program. She serves as a member on MassHire Greater Lowell Workforce Board; Merrimack Valley Catholic Charities Advisory Committee; Department of Mental Health Greater Lowell Site Board, and Greater Lowell Chamber of Commerce Board. She was a contributing author of the book "Cancer-Free," published in 1992, and has had eight CDs of her  music produced as a singer-songwriter. Cynthia and her husband Derek live in Amesbury, MA.
Ms. Senofer Mendoza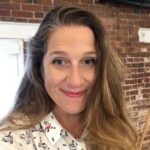 Senofer Mendoza is a managing partner at Mendoza Ventures, focused on investing in AI, Cybersecurity, and FinTech startups. Her mission is investing in diverse businesses and founders with the goal of growing opportunity, diversity, and equity among technology companies.
Mr. Ronald Pawlowski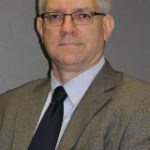 A seasoned professional, Ron has held technical and leadership positions in numerous companies over this career. He has worked in multiple industries and disciplines including telecommunications, Computer Telephony, Geospatial Intelligence, and Medical Devices. In his current endeavors, his focus is on engineering and developing software for world class intravascular imaging systems.
Mr. Thomas Ehbrecht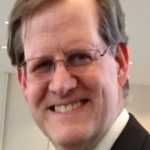 Tom is an experienced people manager and project manager with a demonstrated history of working in the information technology and services industry. Skilled in Business Process, Agile Project Management, Strategy, Strategic Partnerships, and Change Management. Strong program and project management professional with a Bachelor's degree focused in Economics and political Economy from Princeton University.  Tom is a bass – baritone classical singer, sailor and outdoor enthusiast and volunteer with sustainable Arlington. Tom has been a client of American Private Wealth since its founding.
Ms. Caitlin Smith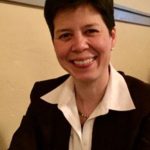 Caitlin Smith is a high school French teacher and the World Language department chair at Concord-Carlisle High School. She has been a client of American Private Wealth since 2005 and served on the Executive Board for three. A graduate of Smith College and Cambridge University, Caitlin enjoys travel, photography, art history and singing.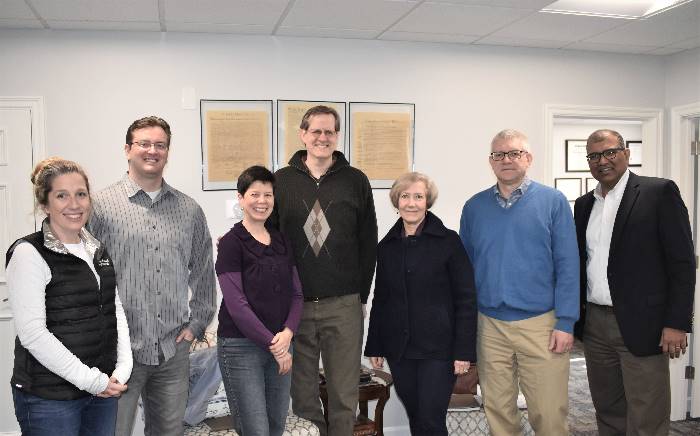 * "None of these individuals are employees of, or affiliated with, American Private Wealth, or LPL Financial. There is no compensation provided for serving on the Council"